Transparency, Data Disclosure Are P2P Essentials - Plus IFISA Latest

---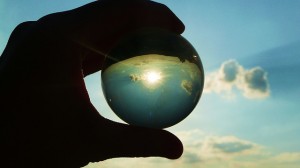 Congratulations to our friends at AltFi for one of the most thoughtful and perceptive pieces we've seen on the fast-growing peer-to-peer (P2P) lending sector. As a player in this sub-sector of the crowdfunding space, Money&Co. welcomes well-informed analysis and comment of the kind just published by AltFi co-founder, Rupert Taylor.
Mr Taylor starts with the premise that P2P is shaking things up, and making the banks feel the pressure, as we P2P players offer good returns on cash loaned to (certainly in our case) carefully vetted borrowers.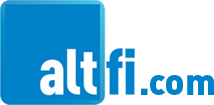 "These [P2P] platforms are proving that, when it comes to matching borrowers and lenders, online is a superior location to the traditional bank branch network. A chunk of bricks and mortar cost has been removed and platforms are able to access new sources of data to determine the expected risk of the loan. This results in better rates for both borrowers and lenders.
"On top of this, the borrower is presented with an improved customer experience by providing all the required details in the digital world without the pain of dealing with an analogue branch struggling under the weight of incumbent bank sector spaghetti junction IT.
"So far so good."

The article then goes on to state the overwhelming case for more transparency, and the need for reliable data sets - key yardsticks to assess the quality of a loan and of the P2P platform facilitating it.
The telling point is made that "lenders should seek platforms that can demonstrate that their overriding motivation is to originate loans at an interest rate that adequately compensates for the risk of default".
Money&Co. loans are usually subject to an auction (though the current loan is a fixed-rate deal – 8 per cent, take it or leave it). As we have reported several times in this News section, the cheaper offers of credit will drive out the more ambitious (and expensive) offers typically made at the beginning of the auction. Our carefully vetted borrowers are also perfectly free to turn down offers of credit if they feel the lenders are asking too much.
Another excellent point follows: "If the status of historic lending can be meaningfully appraised, then continued loan origination fees rely on the performance of historic loans. That results in a genuine alignment between investor and originator because the economic outcomes for both have become inextricably intertwined."
We're still, a young company, and having just been through an intense period of scrutiny from the Financial Conduct Authority, resulting in the grant of full permissions to market Innovative Finance ISAs, we welcome moves to greater transparency, efficient disclosure processes and the alignment of the interests of lender, borrower and platform by sensible marketing of properly priced, carefully vetted loans. If the P2P sector takes heed of the commentary ion this fine article, we'll all have a bright future.

Money&Co. will shortly be offering a number of three-year asset-backed loans with a gross annual interest rate of 8 per cent (7 per cent after deducting Money&Co.'s annual fee of 1 per cent). The first loan will be made to a company which purchases residential property. Investors who open an Innovative Finance ISA with Money&Co. will receive the income completely free of tax and can choose to either retain it in their Innovative Finance ISA for investment in new loans or pay it out monthly to their bank account. That means there's an income of over £1,050 - tax-free - for anyone investing the full £15,240 into a Money&Co. IFISA. That will rise to over £1,400 of tax-free income, assuming similar loan terms, when the IFISA limit rises to £20,000 in the new tax year.

If you haven't made a loan via Money&Co. before, please read the risk warnings and the FAQ section. You may also wish to consult a financial adviser before making an investment.
---
---