IFISA Investment 2017-18: Excellent Rewards - For Risk-Aware Investors

---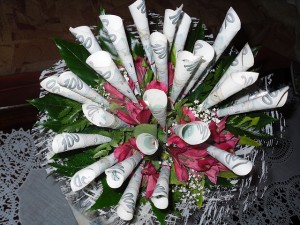 It's always good to re-acquaint oneself with fundamental truths. One such, we contend, is the notion that there is no profit without risk. Here are a few more, lifted from our Knowledge Hub. We suggest a read before availing yourself of the very considerable opportunity for tax-free investment presented by the increase in tax allowances for Innovative Finance Individual Savings Account (IFISA) investors to £20,000.

Take the trouble to understand what you're putting money into. The things that you can gain access to via a crowdfunding platform such as Money&Co. are typically different from traditional bank accounts and savings products. They are a different type of asset, an alternative way of deploying money in what is known as the alternative finance sector.
Avoid the common confusion between equity crowdfunding – which gets a lot of attention in the media – and debt or loan crowdfunding. Money&Co. is simply a way of bringing people and businesses together through the mechanism of our internet platform. We are a peer-to-per (P2P) business-lending platform.
Bear in mind that you're lending to a borrowing company. You're not lending to Money&Co. We vet the borrowing companies using a rigorous credit-analysis process. We're an intermediary, charging a fee. The P2P loan is directly between you and the company, and is facilitated by us.
Examine the borrowers' proposals in detail. We use our best endeavours to ensure that every representation of the borrower is true – about the market, the prospects, the company's track record, the reason for the loan, the veracity of the audited accounts, etc. But we cannot and do not warrant that this is so.
Don't be seduced by yield. The returns can be attractive, but a high yield can mean high risk.
IFISA Investment 2017/18
The ISA allowance for 2017/18 is increased from last tax year to £20,000, allowing a married couple to put £40,000 into a tax-free environment. Over three years, an investment of this scale in two Money&Co. Innovative Finance ISAs would generate £8,400 of income completely free of tax. To get that return, a pair of higher-rate tax payers would have to find a gross yield of well over 12 per cent. There are three loans currently available on site - an A+ offering that is property-backed, and two A-rated offerings. Login or register for more detail.

Risk
If you haven't made a loan via Money&Co. before, please read the risk warnings and the FAQ section. You may also wish to consult a financial adviser before making an investment.
---
---