Keep Charges On The Leash! P2P IFISA Returns Must Not Be Blighted

---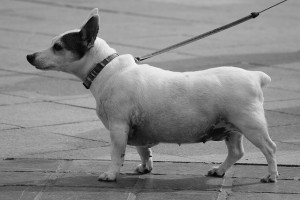 Peer-to-peer (P2P) returns can be excellent. For risk-aware lenders looking for good returns on capital by lending to carefully vetted small-business borrowers, P2P is well worth a close look. The average gross return on loans facilitated by this site is just under 9 per cent (that's 8 net - taking off our 1 per cent charge).
The advent of Innovative Finance Individual Savings Accounts (IFISAs) should make the P2P sector more attractive. And Money&Co. Contends it does. But our friends at P2P Finance News report a potentially worrying development - in the form of higher charges being levied by some platforms:

"PEER-TO-PEER investments have long been known for their superior returns to the mainstream markets but investors may have to settle for less with an Innovative Finance ISA (IFISA) in future tax years.
"Among the platforms that have already launched an IFISA, most charge rates similar to their mainstream products at the moment, but [some are raising charges for IFISAs]...
...[Higher charges are] reflected in the mainstream savings and cash ISA markets, but other P2P platforms seem to be holding off from offering less so far."

IFISA Offers & Charging Policy
We can confirm that Money&Co. has no plans to raise charges for IFISA investments. All loans on the Money&Co. site can be held in an IFISA. The ISA allowance for 2017/18 is increased from last tax year to £20,000, allowing a married couple to put £40,000 into a tax-free environment. Over three years, an investment of this scale in two Money&Co. Innovative Finance ISAs would generate £8,400 of income completely free of tax. We're assuming a 7 per cent return, net of charges and free of tax here. This return has been typical of our recent stream of A+ rated property-backed loans.

P2P & Risk
See this from a recent blog by our CEO, Nicola Horlick: "As with any investment, there are risks involved. We always take security for our loans, but it is still possible to lose money. Some of our loans carry more risk than others and we give them ratings of A+, A, B+, B and C+ to reflect how risky we believe that an individual loan is. The new loans that are currently on the site are rated A+ or A reflecting the quality of the security that has been given by the borrowers."
If you haven't made a loan via Money&Co. before, please read the risk warnings and the FAQ section. You may also wish to consult a financial adviser before making an investment.
---
---