Time To 'Wake Up And Smell The Coffee' For Cash Deposit Savers...

---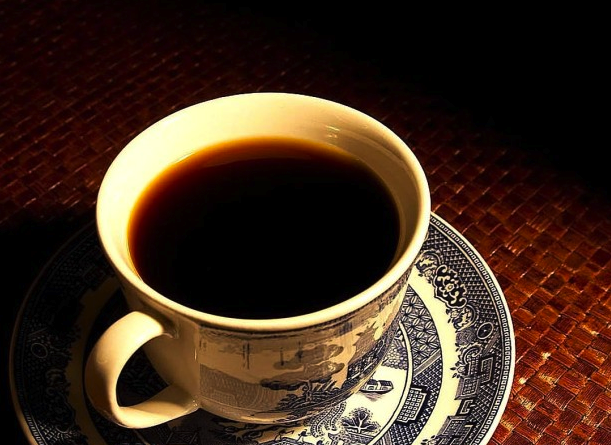 It's time to "wake up and smell the coffee" for investors and savers, according to a report from our friends at P2P Finance News. A recent article (from which we run an extended excerpt below) reports on troubling times for income-dependent savers:
"Savers are being urged to "wake up and smell the coffee" as inflation hit a 43-month high of 2.7 per cent in April.
"Consumer price inflation is at the highest rate since September 2013, boosted by higher air fares, energy and clothing prices, which is way above the Bank of England's two per cent target.

"The figure is also far higher than the average easy access cash saving rate of 0.37 per cent.
"Richard Theo, chief executive of robo-investment service Wealthify, says this ought to be the "final straw" for savers.
"'It's high-time savers woke up and smelled the coffee – cash savings accounts are no longer adequate for generating good long-term growth and people need to consider alternative ways to grow their money,' he said.
"'Inflation is now the highest it has been since 2013 and steady rises since Brexit last June show no signs of slowing down any time soon.
"'At today's inflation rate of 2.7 per cent, and with average cash savings returns at around 0.37 per cent, inflation is now effectively taking £130 from the average cash saver's pocket every year, in real terms and yet most are none the wiser. With 63 million cash savings accounts held in the UK today, it amounts to a silent savings crisis unravelling across the country."

P2P returns
We have just completed three years of prudent loan facilitation at Money&Co., and our lenders have achieved an average gross return of nearly 9 per cent - that's eight per cent, net of our one per cent fee. We've also written - extensively and repeatedly - about the low cash rates on offer (but bear in mind that security and access are factors to be considered carefully). We've termed this The Great Savings Robbery.

Our latest P2P offers
We currently have two P2P loan offers on site - both fixed at 8 per cent yield. Webuyanyhome is A+ and property-backed. Mar-Key is A-rated. Further detail is available to registered Money&Co. users. Both loans can be held, tax-free, in an Innovative Finance Individual Savings Account, or Innovative Finance ISA.
Risk
If you haven't made a loan via Money&Co. before, please read the risk warnings and the FAQ section. You may also wish to consult a financial adviser before making an investment.
---
---