Pace Of AltFi M&A 'Will Increase' – Plus Loan Latest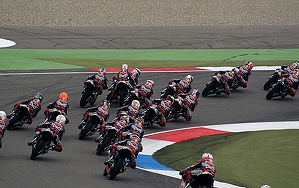 The pace of mergers and acquisitions between alternative finance providers "will increase as economies of scale are needed to create a viable business", according to a report in Bridging & Commercial.

"The comment follows a number of acquisitions between alternative finance providers. 
Since the start of the year, RateSetter, Close Brothers and 1pm have expanded their services by acquiring specialist finance providers. 
"ohn Davies, CEO of the Just Loans Group PLC and chairman of the Association of Alternative Business Finance, felt that at the end of the day, no matter what industry you were in, there would be consolidation and alternative finance was no different. 
'I think the pace of mergers and acquisitions will increase as economies of scale are needed in order to create a long-term and viable business.
"However, mergers and acquisition don't always pan out as the involved parties envisage, especially if it is a shotgun wedding.'
"Christoph Rieche, CEO of iwoca, said it was open to mergers and acquisitions if there was a good cultural fit between the two companies, but hadn't noticed a significant rise in acquisitions: '…The market is very fragmented, but many operators are at [a] very small scale making an acquisition or merger less attractive.'"
Near 9 per cent gross P2P yield
Money&Co lenders have achieved returns of almost 9 per cent – before deduction of our one per cent fee – in the three ears and nearly £10 million of loans facilitated on our platform.
We currently have two P2P loan offers on site – both fixed at 8 per cent yield. Webuyanyhome is A+ and property-backed. Mar-Key is A-rated. Further detail is available to registered Money&Co. users. Both loans – each over one fifth subscribed at the time of writing – can be held, tax-free, in an Innovative Finance Individual Savings Account, or Innovative Finance ISA.
Risk
If you haven't made a loan via Money&Co. before, please read the risk warnings and the FAQ section. You may also wish to consult a financial adviser before making an investment.
---
---