Loans Latest: Two Down, Two More In The Pipeline

---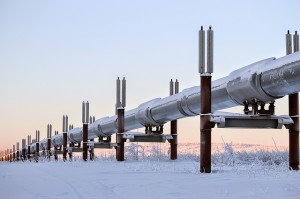 With two loan offers just closed, we have two more in the pipeline. Ahead of their debut on site, we thought we'd remind readers of some of the key points to bear in mind when making an individual loan, or building a portfolio of loans (it's considered by many, including us, to be a good idea to mitigate risk by investing in a spread of loans). The tips below are from our Knowledge Hub.

Spreading your loan offers is a good idea. All Money&Co.'s borrowing companies have been through a careful credit-analysis process, but there is always a risk that a borrower might default on debt. We protect lenders' interests by taking a charge on the assets of the borrower, but please be aware that there is no profit without risk. Spreading money across several borrowers is seen by many commentators as a good way of spreading risk.
Access to your money when you become a P2P lender is typically not as instant as withdrawing cash from an ATM or a bank. Lenders can sell their loans to other lenders in the loan market. Sometimes it may take a while to liquidate a loan.Read the risk warnings on site. As we've stated above, there can be no profit without risk. If you're at all unsure about any of this, consult a lawyer, accountant or professional investment adviser.
If you're involved in an auction process, watch that process carefully. There may be lots of bids at the end of the auction period, and the more expensive money gets driven out at the end as the borrower accepts the lowest bids. Unless, that is, the loan offers are for a fixed rate - which will always be indicated in the offer terms.

Money&Co. is in the P2P business-lending sub-sector of crowdfunding. And is part of the fast-growing trend in crowdfunding loans. Money&Co. lenders have achieved returns of almost 9 per cent - before deduction of our one per cent fee - in the three years and nearly £10 million of loans facilitated on our platform.
We shall be posting new loan offerings on site soon. Meanwhile, our secondary loan market, offering existing loans for sale by lenders, is available to registered Money&Co. users. All loans can be held, tax-free, in an Innovative Finance Individual Savings Account, or Innovative Finance ISA.
Risk
If you haven't made a loan via Money&Co. before, please read the risk warnings and the FAQ section. You may also wish to consult a financial adviser before making an investment.
---
---