FinTech IPO Frenzy Needs Careful Scrutiny – Plus Loan Latest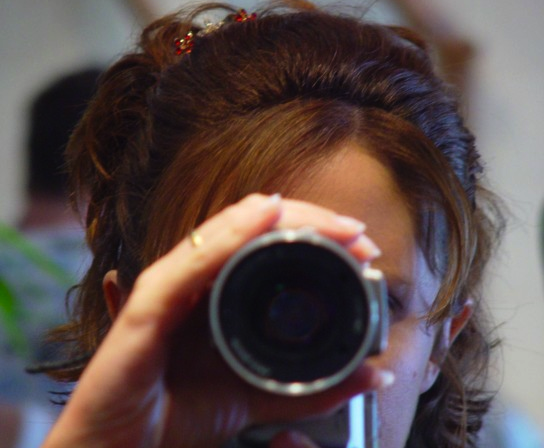 Today, we highlight an insightful piece on the investor excitement – perhaps dangerous excitement – surrounding the FinTech industry. Money&Co. operates in the peer-to-peer (P2P) lending sub-sector of FinTech, the same sector as its much bigger cousin, Funding Circle, which is soon to float its shares on the stock market by way of an initial public offering (IPO). Here's a small extract from the piece. And we thoroughly recommend those not already subscribed to the Financial Times to sign up now. It's a fine newspaper, and quality journalism is needed now more than ever before in today's "alternative fact" world.

There's a danger this flurry of IPO activity could be a mixed blessing for the wider fintech industry. In a market buzzing with hyperbole and over-generous funding-round valuations, the reality of IPOs could present a real danger not just to company shareholders but across the wider industry.
Nowhere is this more apparent than at Funding Circle. Bankers and investors are talking up Funding Circle's valuation at £2bn, despite the company having last raised money at below £1bn. £2bn for a business generating only something around £100m of revenue annually, even if it's growing at its current rate of around 50 per cent, is an awfully big sticker price for any industry. That amounts to over 16x revenue – for perspective, Google and PayPal are both valued at only 7x revenue.

Here's a similarly themed piece from Money&Co.'s head of content and communication, writing in CityA.M. ahead of the IPO of Lending Club (the biggest P2P player). To be diplomatic, it's fair to say this IPO has not sustained its early price levels.
We currently have two loan offerings live on the site, with a third due on site within the next 24 hours. The current loans are rated A+ and A, being the two best risk ratings, and have a fixed return of 8 per cent and 9 per cent return.  A gross yield of 8 per cent equates to a return of 7 per cent net of our fees, and 9 per cent is 8 per cent net. If you invest via our Innovative Finance Individual Savings Account (ISA – see below for a step-by-step guide to how this works) you will receive the income tax-free.
All loans on site are eligible for inclusion in a Money&Co. ISA.  If you do not have a Money&Co. ISA yet, please click on the ISA application tab on the Home page and fill in the form.  You will need your National Insurance number.  The ISA allowance for 2017/18 is £20,000 and you must commit funds by midnight on 5 April or you will lose your ISA allowance for this year. For full detail on the process, see below.
A Process Guide To Innovative Finance ISA Investment
Our offering is an Innovative Finance ISA (IFISA) that can hold the peer-to-peer (P2P) business loans that Money&Co. facilitates. For the purposes of this article, the terms ISA and IFISA are interchangeable.
So here's our guide to the process:
Step 1: Register as a lender. Go to the login page, and go through the process that the law requires us to effect. This means we have to do basic checks on you to comply with money-laundering and other security requirements.
Step 2: Put money into your account. This is best done by electronic transfer. We can also process paper cheques drawn in favour of Denmark Square Limited, the parent company of Money&Co.
Step 3: Buy loans in the loan market. Once you've put cash in your account it will sit there – and it won't earn interest until you've bought a piece of a loan. It's this final step that requires lenders and IFISA investors to be pro-active. Just choose some loans – all loans on the Money&Co. site can be held in an IFISA – and your money will start earning tax-free interest.
The ISA allowance for 2018/19 is unchanged from last tax year at ú20,000, allowing a married couple to put £40,000 into a tax-free environment. Over three years, an investment of this scale in two Money&Co. Innovative Finance ISAs would generate ú8,400 of income completely free of tax. We're assuming a 7 per cent return, net of charges and free of tax here.
Once you have made your initial commitment, you might then consider diversifying – buying a spread of loans. To do this, you can go into the "loans for sale" market. All loans bought in this market also qualify for IFISA tax benefits.
Risk: Security, Access, Yield
Do consider not just the return, but the security and the ease of access to your investment. We write regularly about these three key factors. Here's one of several earlier articles on security, access and yield.
It's relatively easy to logon to our site and register to become a lender. But if that's all too new-fangled, you can call us on 020 3143 4004 or write to Money&Co., 58 Glentham Road, London SW13 9JJ. We'll then send you an ISA Brochure, and ISA Transfer Authority form (if you want to transfer monies from a Cash ISA) and a Freepost envelope. Then it's just a question of following your nose to get that income…
---
---