A Close Look At P2P Lending – Plus Latest On 8% And 9% Yield Loans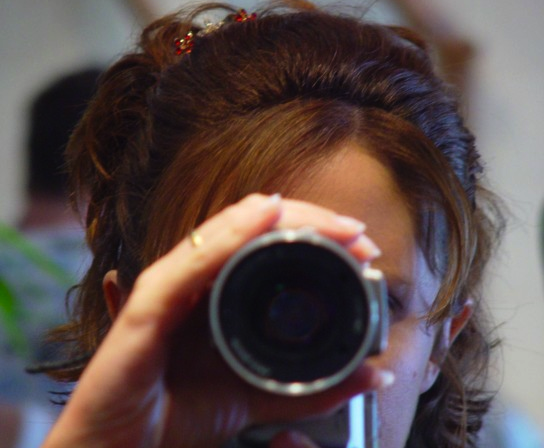 Here, as promised yesterday is the second part of the recent P2P Finance News profile interview with Money&Co. CEO, Nicola Horlick.

Why are some P2P lenders looking to obtain a banking licence?
Whilst P2P lenders are still receiving a high number of applications from potential borrowers, the difficulty is in finding quality borrowers. P2P lenders are judged by the level of bad debts that they have incurred and so the emphasis has to be on finding quality borrowers with a lower likelihood of defaulting.  Most P2P lenders are also now looking for better security than in the early days of the sector's existence.  They will generally look to take a debenture and, if the company is light on assets, they will also look for personal guarantees from directors.  In addition, there are now frequently covenants in loan agreements with P2P lenders.
More and more, the bigger platforms are beginning to act more like banks and some P2P lenders have applied for or are looking to apply for a banking licence so that they can provide an even wider range of products.  In particular, P2P lenders with a banking licence will be able to offer deposits protected by the FSCS and provide credit cards and overdrafts. However, regulatory obligations will, of course, increase.
Notwithstanding the above, there are some P2P lenders that have confirmed that they have no intention of applying for a banking licence and that the P2P model works and is scaleable.
P2P lending and the ISA market
The ISA market could prove to be a very substantial provider of money to lend for the P2P lending sector.  On 6 April 2016, the government introduced a third type of ISA to sit alongside the cash ISA and the stocks and shares ISA.  This was the Innovative Finance ISA.  This allows investors to wrap their P2P loans in an ISA wrapper and receive the income completely tax free each year.
According to the HMRC statistics for the ISA market for the tax year to 5 April 2017, there is £270bn sitting in cash ISAs in the UK.  Money&Co., a P2P business lending platform, recently did a survey of 233 ISA providers and found that the average yield being offered to cash ISA investors was only 1.03 per cent.  Amongst the major banks, the yield was only 0.5 per cent.  The Innovative Finance ISAs that are on offer are yielding six to seven per cent per annum.  It should be noted, however, that P2P loans can fail and investors can suffer bad debts.
Will Brexit impact upon P2P lending?
The majority of P2P lenders have seen lending continue to increase since the referendum in June 2016 but there is a concern that if the cost of importing goods and services increases upon leaving the EU, then SMEs may require additional funding or may struggle to service the finance they already have in place. Those SMEs that export to the EU may also be negatively impacted by Brexit post the transition period.  P2P lenders are very aware of these issues and they are taking the likely effects of Brexit into account when making credit assessments.
Whilst traditional banks may be slightly nervous about lending money in this period of uncertainty, arguably, it is a time for P2P lenders to fund the growth of SMEs and drive the economy forward.
What effect will PSD2 have on P2P lenders?
PSD2 incorporates and repeals the Payment Services Directive (the main piece of legislation governing payment services in the EU) and focuses on – amongst other things – improving consumer protection and making payments safer and secure. PSD2 allows non-banks to use banks' APIs and non-banks can enter the financial market without the heavy compliance and infrastructure which banks are required to maintain.
Overall, PSD2 is beneficial to P2P lenders. It will allow access to banking customers' data and allows them to offer services to those customers who are not being 'serviced' by the standard high street bank i.e. SMEs who are trying to obtain a loan.
P2P lending has provided SMEs (and others) who often struggle to obtain finance through more traditional channels with an alternative means of obtaining funding. The Department for Business Innovation and Skills confirmed in 2016 that SMEs accounted for 99.9 per cent of all private sector business, 60 per cent of all private sector employment and contributed 47 per cent of all private sector turnover in the UK. Given the importance of SMEs to the future of the economy, there is no doubt that P2P lending will continue to be a welcome addition to the banking world for the foreseeable future.
Furthermore, with the emergence of the ever-evolving fintech and crypto-currency market, the opportunities for P2P lending may well increase and, whilst Brexit may lead to some challenges in the future, the indication thus far is that foreign investors and, indeed the UK government, feel that the long-term future of P2P lending is very positive and a viable and sustainable alternative to the traditional banks and banking. P2P lending is most definitely here to stay!
One of our offerings on site is a fixed-rate loan at a yield of 8 per cent, rated A. This loan of £200,000 is property-backed, with an A+ rating from our credit committee. It's a pure loan, not a participation stake, but it offers the security of real estate (roughly at 64 per cent loan-to-value). A gross yield of 8 per cent equates to a return of 7 per cent net of our fees.
The other offering is from Elliotts Hair, rated B+, with a yield fixed by the auction process. The indicative yield (the credit committee's estimate, more or less) is 9 per cent gross. The current average of bids is 9.9 per cent, with 57 per cent of the £200,000 loan offer filled.
If you invest via our Innovative Finance Individual Savings Account (ISA – see below for a step-by-step guide to how this works) you will receive the income tax-free.
All loans on site are eligible for inclusion in a Money&Co. ISA.  If you do not have a Money&Co. ISA yet, please click on the ISA application tab on the Home page and fill in the form.  You will need your National Insurance number.  The ISA allowance for 2017/18 is £20,000 and you must commit funds by midnight on 5 April or you will lose your ISA allowance for this year. For full detail on the process, see below.
A Process Guide To Innovative Finance ISA Investment
Our offering is an Innovative Finance ISA (IFISA) that can hold the peer-to-peer (P2P) business loans that Money&Co. facilitates. For the purposes of this article, the terms ISA and IFISA are interchangeable.
So here's our guide to the process:
Step 1: Register as a lender. Go to the login page, and go through the process that the law requires us to effect. This means we have to do basic checks on you to comply with money-laundering and other security requirements.
Step 2: Put money into your account. This is best done by electronic transfer. We can also process paper cheques drawn in favour of Denmark Square Limited, the parent company of Money&Co.
Step 3: Buy loans in the loan market. Once you've put cash in your account it will sit there – and it won't earn interest until you've bought a piece of a loan. It's this final step that requires lenders and IFISA investors to be pro-active. Just choose some loans – all loans on the Money&Co. site can be held in an IFISA – and your money will start earning tax-free interest.
The ISA allowance for 2018/19 is unchanged from last tax year at ú20,000, allowing a married couple to put £40,000 into a tax-free environment. Over three years, an investment of this scale in two Money&Co. Innovative Finance ISAs would generate ú8,400 of income completely free of tax. We're assuming a 7 per cent return, net of charges and free of tax here.
Once you have made your initial commitment, you might then consider diversifying – buying a spread of loans. To do this, you can go into the "loans for sale" market. All loans bought in this market also qualify for IFISA tax benefits.
Risk: Security, Access, Yield
Do consider not just the return, but the security and the ease of access to your investment. We write regularly about these three key factors. Here's one of several earlier articles on security, access and yield.
It's relatively easy to logon to our site and register to become a lender. But if that's all too new-fangled, you can call us on 020 3143 4004 or write to Money&Co., 58 Glentham Road, London SW13 9JJ. We'll then send you an ISA Brochure, and ISA Transfer Authority form (if you want to transfer monies from a Cash ISA) and a Freepost envelope. Then it's just a question of following your nose to get that income…
---
---