Auction Deadline Nears For A-Rated Steel Fabricator – Plus IFISA Process Guide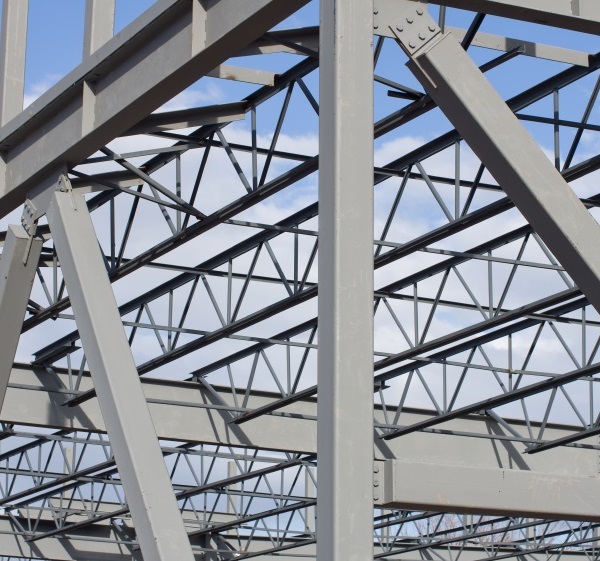 The REAL 2 A-rated loan offer is closing soon. This is a three-year loan, with an indicative gross yield of 8 per cent, and a current yield of 9.8 per cent. This will probably diminish, based on the performance of previous loan offers at auction, as the offers of less expensive credit drove out the more expensive ones as the auction close approaches.
As with all offers on site, this loan is eligible to be held in a tax-free Innovative Finance Individual Savings Account. See below for more on the process of holding loans in an ISA.
Immediately below are the representations of the borrower. We have used our best efforts to ensure the veracity of these representations, but cannot unconditionally warrant that they are true. Login or register for more detail.
Borrower's Representations
We are a steel fabrication business, which specialises in conveyor belt systems and water filtration systems, as well as offering general fabrication services. We have a team of 43 staff including 20 highly skilled engineers and utilise laser cutting, plasma cutting and steel folding machinery to prepare the parts for our technicians to weld together. We have a core customer base of three international businesses that generate circa £2.5m in sales in total, as well as another four significant customers who contribute circa another £500k in total… The business was founded as a partnership in 2002 by Wayne Middleton and John Thornton. A year later, the business was incorporated. The business has built a strong customer base over the 16 years that it has been operating. Since 2011, the business has been ISO9001 compliant, which has helped it to build sales. In May 2015, the founders sold a controlling stake in the business to funds advised Thames Valley Capital (TVC), an FCA-authorised private equity firm, whilst maintaining a 20% stake themselves. TVC's involvement added a new level of financial support and governance to the business. TVC's shareholding is now held by a UK holding company and John Thornton has exited the business leaving 15% owned by Wayne Middleton.
A Process Guide To Innovative Finance ISA Investment
Our offering is an Innovative Finance ISA (IFISA) that can hold the peer-to-peer (P2P) business loans that Money&Co. facilitates. For the purposes of this article, the terms ISA and IFISA are interchangeable.
So here's our guide to the process:
Step 1: Register as a lender. Go to the login page, and go through the process that the law requires us to effect. This means we have to do basic checks on you to comply with money-laundering and other security requirements.
Step 2: Put money into your account. This is best done by electronic transfer. We can also process paper cheques drawn in favour of Denmark Square Limited, the parent company of Money&Co.
Step 3: Buy loans in the loan market. Once you've put cash in your account it will sit there – and it won't earn interest until you've bought a piece of a loan. It's this final step that requires lenders and IFISA investors to be pro-active. Just choose some loans – all loans on the Money&Co. site can be held in an IFISA – and your money will start earning tax-free interest.
The ISA allowance for 2018/19 is unchanged from last tax year at £20,000, allowing a married couple to put £40,000 into a tax-free environment. Over three years, an investment of this scale in two Money&Co. Innovative Finance ISAs would generate £8,400 of income completely free of tax. We're assuming a 7 per cent return, net of charges and free of tax here.
Once you have made your initial commitment, you might then consider diversifying – buying a spread of loans. To do this, you can go into the "loans for sale" market. All loans bought in this market also qualify for IFISA tax benefits.
Risk: Security, Access, Yield
Do consider not just the return, but the security and the ease of access to your investment. We write regularly about these three key factors. Here's one of several earlier articles on security, access and yield.
---
---