The Future Is Crypto-Coloured – But Uncertain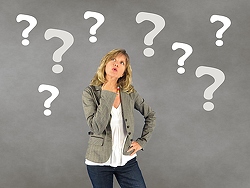 The future lies undoubtedly in cryptos.
But one of the greatest imponderables of 2022 is whether one of its most abstruse manifestations will catch on. The problem is, simply, the sheer incomprehensibility of the usage.
DeFi protocols enable for the first time to borrow or lend money on a large scale between unknown participants and without any intermediaries."
The trades in DeFi take place in seconds, and all the participants are notionally servants of the smart contracts (nearly all written in Ether). The profits are generated by the algorithm finding best prices and inefficiencies in the markets. My best (and it's limited) understanding of how DeFi markets work is as a kind of cryptocurrency swaps market with a little bit of arbitrage (aka shopping around for price discrepancies) thrown in – all done by the smart contract. The profits are generated by the machines.
The great fear here of course is that bad actors will interfere with the machines, just as they tamper with blockchains and the money supply of cryptocurrencies. There are what purport to be artificial intelligence programs out there that promise to generate DeFi profits for their owners.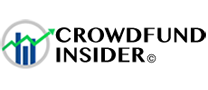 Digital assets firm Okcoin is now offering the two crypto tokens of the Abracadabra.money ecosystem, Spell (SPELL) and Magic Internet Money (MIM), with "some of the lowest fees around."
As noted in the update from Okcoin, here's what each of these tokens are about, in simple terms:
What's the Spell token (SPELL)?
As explained in the announcement, Spell (SPELL) is the native token of the Abracadabra.money ecosystem. Abracadabra aims to serve as "a decentralized finance (DeFi) platform allowing users to borrow its USD stablecoin – Magic Internet Money (MIM) – against interest-bearing tokens."
Going on to comment on what's so "special" about Abracadabra compared to other crypto lending platforms, Okcoin explained that its lending markets are "isolated one from another." This means that "if one trading pair is impaired by a lack of liquidity or an issue with its smart contract, other trading pairs remain unaffected."
In short, "it lowers the systemic risk that a lot of DeFi services come with," the team at Okcoin noted while adding that Abracadabra is also "a multichain protocol, which means that SPELL is available on a number of different blockchains such as Ethereum and Avalanche."
Beyond trading, SPELL has two main use cases:
It can be staked to secure the network and earn extra Spell rewards
It can be used to vote on Abracadra's governance matters.
What's the Magic Internet Money (MIM) token?
As mentioned in the update from Okcoin, Magic Internet Money (MIM) is Abracadabra's USD stablecoin. The aim of stablecoins is to "combine the benefits of a cryptocurrency with the stability of a fiat currency."
In this case, MIM is "built on top of Ethereum and its price is pegged to the USD's by an arbitrage mechanism – which means that Abracadabra's users have monetary incentives to keep the price stable and pegged to the USD price," the Okcoin team noted.
Here's the conclusion of the blog quoted above. It's Defi- related – but the concerns about comprehensibility (and consequent trust issues) remain the same.
I for one do not fully understand these  [Defi's]programs. Consequently, I have not subscribed, and have no intention of doing so until I can work out what's really going on. Which may well be never.
Does Magic Internet Money all seem a little bit too much like magic?
Historical Performance And IFISA Process Guide
Money&Co. lenders have achieved an average return of more than 8 per cent gross (before we deduct our one per cent fee). 
That figure is the result of over £24 million of loans facilitated on the site, as we bring individuals looking for a good return on capital together with carefully vetted small companies seeking funds for growth. Bear in mind that lenders' capital is at risk. Read warnings on site before committing capital.
Money&Co. has been lending for over 5 years and has only had two bad debts so far, representing a bad debt rate of 0.03 per cent per annum.
All loans on site are eligible to be held in a Money&Co. Innovative Finance Individual Savings Account (IFISA), up to the annual ISA limit of £20,000. Such loans offer lenders tax-free income. Our offering is an Innovative Finance ISA (IFISA) that can hold the peer-to-peer (P2P) business loans that Money&Co. facilitates. For the purposes of this article, the terms ISA and IFISA are interchangeable.
So here's our guide to the process:
Step 1: Register as a lender. Go to the login page, and go through the process that the law requires us to effect. This means we have to do basic checks on you to comply with money-laundering and other security requirements.
Step 2: Put money into your account. This is best done by electronic transfer. We can also process paper cheques drawn in favour of Denmark Square Limited, the parent company of Money&Co.
Step 3: Buy loans in the loan market. Once you've put cash in your account it will sit there – and it won't earn interest until you've bought a piece of a loan. It's this final step that requires lenders and IFISA investors to be pro-active. Just choose some loans – all loans on the Money&Co. site can be held in an IFISA – and your money will start earning tax-free interest.
The ISA allowance for 2020/21 is unchanged from last tax year at £20,000, allowing a married couple to put £40,000 into a tax-free environment. Over three years, an investment of this scale in two Money&Co. Innovative Finance ISAs would generate £8,400 of income completely free of tax. We're assuming a 7 per cent return, net of charges and free of tax here.
Once you have made your initial commitment, you might then consider diversifying – buying a spread of loans. To do this, you can go into the "loans for sale" market. All loans bought in this market also qualify for IFISA tax benefits.
Risk: Security, Access, Yield
Do consider not just the return, but the security and the ease of access to your investment. We write regularly about these three key factors. Here's one of several earlier articles on security, access and yield.
---
---