P2P Lending - The Revolution Is Here

---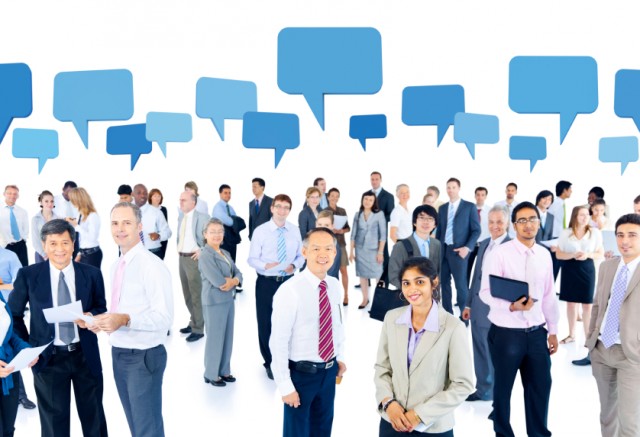 "Peer-to-peer lending and crowdfunding - the process of investors and savers being introduced via the internet to people and companies who need finance - is the phenomenon of our time, the first really useful innovation in finance since the automatic cash machine," writes Evening Standard columnist, Anthony Hilton.
Hilton is (quite rightly) enthusiastic about P2P business lending, also known as marketplace lending, and its cousin in the crowdfunding family, equity crowdfunding. He goes on to draw a distinction between the UK's attitude to betting (which is hardly regulated at all) and the way that equity raises and crowdfunded P2P marketplace loans are regulated.
"(P2P) promises to open the loans door for small businesses loans, make personal loans much cheaper and give savers the opportunity of higher returns, albeit with additional risk.
Offers range from relatively safe loans to wildly risky start-ups
"But if rather than betting on Leeds, I wanted to make a £1000 bet on the shares of a new small business that were on offer on one of the several peer-to-peer investment platforms, my experience would be something else entirely.
"This is to enter a regulated world where I am definitely not free to spend my money as I choose.
"I might have to prove to the platform that I am an experienced investor. I might have to prove I could afford to lose the money, or demonstrate that I have not put too much of my savings into investments like these.
"It would be very difficult to find anyone knowingly to allow me simply to make a daft bet for the fun of it.
"It is crucial that the industry is not stifled by overprotective consumer regulation because crowdfunding has the potential to help ordinary people rediscover their entrepreneurial instincts by giving them access as investors to fledgling businesses - at a stage in the company's development which is usually denied to them.
"Properly handled, this could be a social as well as an economic revolution. People would see the point of capitalism again. They would realise it was not just about faceless corporations delivering gigantic rewards to a favoured few.
"They could participate too, in a way that is engaging, meaningful and, one hopes, profitable too.
"It is an interesting moral issue. Peer-to-peer platforms offer a range from relatively safe lending to wildly risky start-ups that might just make a fortune but which most likely will not. Almost all can be done at a sensibly low cost of investment.
"Nevertheless, it is an interesting reflection on Britain's moral values that I can make any bet I choose on a horse or football team but can't take a flyer on an investment except in a regulated manner.
"Thus far though, there is no sign of the industry being stifled, which suggests the Financial Conduct Authority is on the right side of the line."

*** Check out our loan market, where registered lenders can acquire existing loans. Bear in mind that lending carries risk. See the risk warnings on our Home page and in Frequently Asked Questions.
---
---