SME Funding 'Still Below Pre-Crisis Levels' - KPMG

---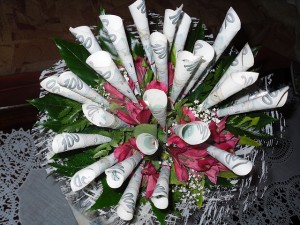 Today, an opinion piece from KPMG offers this somewhat depressing news: "Lending to small and medium-sized enterprises (SMEs) has never returned to its pre-financial crisis levels. Peter Tuvey, co-founder and managing partner of Fleximize, a UK-based alternative business lender, discusses the bank referral scheme and how alternative finance can benefit SMEs.
"Earlier this month, the government's long-awaited bank referral scheme finally came into force. The scheme legally obliges nine of the UK's largest banks to refer any small company that they reject for a loan to a trading platform that offers them finance from alternative sources.
"The drive towards this landmark development stems from a recognition that SMEs have struggled to get the capital they require since the financial crisis. This has negatively impacted on their ability to meet both their short-term needs and long-term strategic goals.

"Over 100,000 SMEs are turned away from big banks annually and those companies that are offered loans are often quoted unacceptably high interest rates, with rigid repayment structures that don't take a company's specific needs into account.
"While there are far better deals out there for these companies, it is clear the market is not operating properly and this is hurting small businesses. For instance, 90% of SMEs don't shop around when looking for a loan, and once rejected, they are highly unlikely to look elsewhere."

That familiar, Groundhog Day feeling is exactly what our communications director, Martin Baker, addresses in his forthcoming book, Getting Fooled Again?
Martin looks at "small businesses' need for funding that gave rise to the altfi phenomenon, the emerging taxonomy of altfi (an industry that would dare to speak its name, if only it could work out what it was), and the three main areas of crowdfunding – project funding, equity raises, and debt raises (also known as peer-to-peer [P2P] business lending). These last two sub-sectors of crowdfunding comprise much of what is currently known as FinTech.
A veteran of the New Economy, Martin "regularly boasts of his success back in the [early, c. 1999 days]: 'I became an internet millionaire in the true sense of the epithet – within a year I wasn't working in the internet world. And I hadn't made a million...'
Martin "examines the state of the new economy and its altfi sidekick, the mainstream and alternative media coverage, and the ramifications for Fintech in a post-fact, Trump- and Brexit-friendly world - all executed with characteristic, amused attachment. Something does need to be done to help small companies – but does it need to be done like this? How on earth are robot advisers going to cope with unfiltered drivel thrown at them by the latest Facebook algorithm? And the list grows longer..."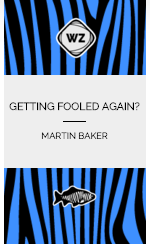 To secure a copy, register and vote with the publisher, Wet Zebra Media.
---
---