Another Week, New Offers In P2P Pipeline

---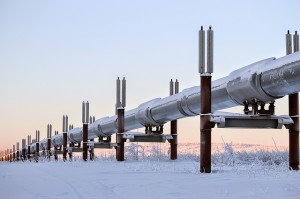 The week begins with our latest loan offering experiencing strong demand, with more offerings in the pipeline.
Peer-to-peer (P2P) financing is becoming better understood and more widely accepted by individual lenders looking to get a good return on capital and borrowing small companies alike.

Our friends at P2P Finance News are helping to spread the word, as this excerpt from a recent article demonstrates.
"P2P lending comprises an online platform that connects investors with borrowers, in return for a fee. Part of the alternative finance space, they are competing with other lenders such as challenger banks, as well as high street banks...
Why should SMEs consider P2P?
"High street banks are not suitable for everyone. They tend to have quite prescriptive lending criteria, which means that many SMEs will get rejected even if they are perfectly eligible for a loan.
"A survey by the British Business Bank for 2015/16 found that 100,00 small businesses were rejected for loans by mainstream lenders – equating to £4bn of potential finance.
"The P2P industry argues that rather than just taking the business the banks don't want, it can provide more specialist finance solutions more quickly and with better customer service. P2P platforms are small and nimble, cutting down compliance costs and making the process faster."

Money&Co. has sponsored several conferences and seminars in recent months, with more on the way. Here's a report of one conference in crowdfunding intelligence platform, Another Crowd.

"Ever wondered what gets crowdfunders worked up? Well, expect some to-and-fro if you enter into the topics of inflated valuations and the issue of platforms that raise finance on themselves. The potential conflict of interest of platforms with fee structures that incentivise them to hide information, to ensure as many funded businesses as possible, also saw a few voices raised."
There's a short movie of the day here.

Money&Co. lenders have achieved returns of almost 9 per cent - before deduction of our one per cent fee - in the three years and nearly £10 million of loans facilitated on our platform.
In addition to new loan offerings, our secondary loan market, offering existing loans for sale by lenders, is available to registered Money&Co. users. All loans can be held, tax-free, in an Innovative Finance Individual Savings Account, or Innovative Finance ISA.
Risk
If you haven't made a loan via Money&Co. before, please read the risk warnings and the FAQ section. You may also wish to consult a financial adviser before making an investment. Capital is at risk, once loaned.
---
---