Rise Of The Robots Can Be Good For P2P - Plus Loan Latest

---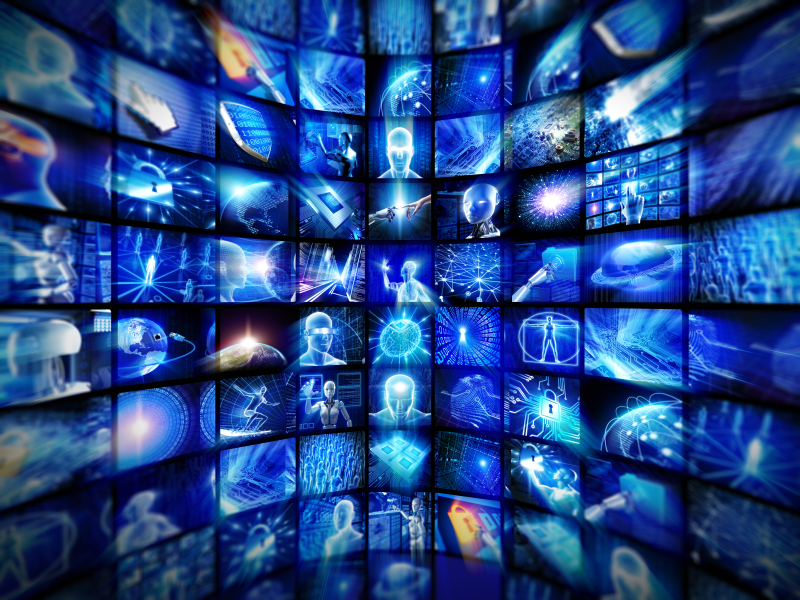 The robots are coming. Maybe this is a good thing for lenders. Artificial intelligence (AI) could provide peer-to-peer lenders with greater lending security and less chance of defaults,
according to a report by P2P Finance News.
Nick Parham, technical pre-sales consultant at NashTech, said there is much P2P platforms can learn about AI from traditional lenders.
"The traditional lending market offers us a powerful insight into the potential for AI in P2P lending," he said"To me, the biggest and most immediate opportunity lies in enhanced underwriting."Lenders are already using sophisticated AI software to better predict how people's debt ratios and down payments impact their ability to make credit card and mortgage repayments."AI has the ability to analyse swathes of data from multiple sources, meaning previously 'unforeseen' issues are now measurable."Applying this technology to P2P lending should translate into greater lender security, with less chance of default. This in turn will only strengthen the P2P market as trust is built."It comes as the government set out a commitment to AI technology.
Although we have experienced the occasional default or delayed payment, not a single one of the loans facilitated by Money&Co. in nearly four years and over £11 million of offerings, has turned into a bad debt.

One of the current offerings on site is a fixed-rate loan at a yield of 8 per cent, rated A. This loan of £200,000 is property-backed, with an A+ rating from our credit committee. It's a pure loan, not a participation stake, but it offers the security of real estate (roughly at 64 per cent loan-to-value). A gross yield of 8 per cent equates to a return of 7 per cent net of our fees.The other offering is from Elliotts Hair, rated B+, with a yield fixed by the auction process. The indicative yield (the credit committee's estimate, more or less) is 9 per cent gross. The current average of bids is 9.9 per cent, with 62 per cent of the £200,000 loan offer filled.If you invest via our Innovative Finance Individual Savings Account (ISA – see below for a step-by-step guide to how this works) you will receive the income tax-free.All loans on site are eligible for inclusion in a Money&Co. ISA. If you do not have a Money&Co. ISA yet, please click on the ISA application tab on the Home page and fill in the form. You will need your National Insurance number. The ISA allowance for 2017/18 is £20,000 and you must commit funds by midnight on 5 April or you will lose your ISA allowance for this year. For full detail on the process, see below.
A Process Guide To Innovative Finance ISA Investment
Our offering is an Innovative Finance ISA (IFISA) that can hold the peer-to-peer (P2P) business loans that Money&Co. facilitates. For the purposes of this article, the terms ISA and IFISA are interchangeable.So here's our guide to the process:
Step 1: Register as a lender. Go to the login page, and go through the process that the law requires us to effect. This means we have to do basic checks on you to comply with money-laundering and other security requirements.
Step 2: Put money into your account. This is best done by electronic transfer. We can also process paper cheques drawn in favour of Denmark Square Limited, the parent company of Money&Co.
Step 3: Buy loans in the loan market. Once you've put cash in your account it will sit there - and it won't earn interest until you've bought a piece of a loan. It's this final step that requires lenders and IFISA investors to be pro-active. Just choose some loans - all loans on the Money&Co. site can be held in an IFISA - and your money will start earning tax-free interest.
The ISA allowance for 2018/19 is unchanged from last tax year at 20,000, allowing a married couple to put £40,000 into a tax-free environment. Over three years, an investment of this scale in two Money&Co. Innovative Finance ISAs would generate 8,400 of income completely free of tax. We're assuming a 7 per cent return, net of charges and free of tax here.Once you have made your initial commitment, you might then consider diversifying - buying a spread of loans. To do this, you can go into the "loans for sale" market. All loans bought in this market also qualify for IFISA tax benefits.
Risk: Security, Access, Yield
Do consider not just the return, but the security and the ease of access to your investment. We write regularly about these three key factors.
Here's one of several earlier articles on security, access and yield.
It's relatively easy to logon to our site and register to become a lender. But if that's all too new-fangled, you can call us on 020 3143 4004 or write to Money&Co., 58 Glentham Road, London SW13 9JJ. We'll then send you an ISA Brochure, and ISA Transfer Authority form (if you want to transfer monies from a Cash ISA) and a Freepost envelope. Then it's just a question of following your nose to get that income...
---