Cryptoland: Idealists, Charlatans Somehow Create A Dangerous But Viable Future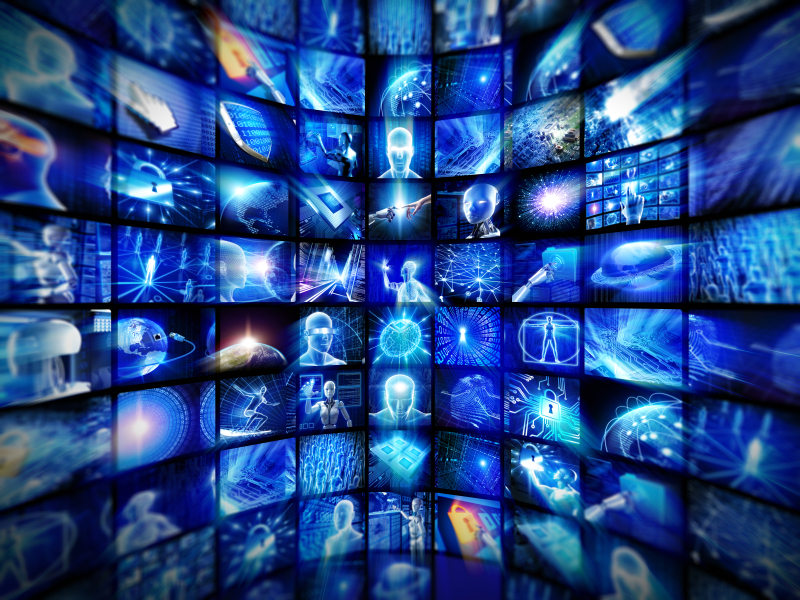 In the final stage of his odyssey through cryptos, digital tokens and currencies, our communications director, award-winning journalist Martin Baker, draws some sobering conclusions and reveals his own plans for potential future investment in this volatile sector.
The conventional wisdom nowadays is that cryptocurrencies have moved beyond being tools of criminality. From what I see, there's been some movement, but not much. For the moment, the gamekeepers (see the FBI ransomware case, in last month's blog) have got close to the poachers – but, as with drug testing in sports, it's a constant race.
The claims for the genuine legitimacy of Cryptoland are weak. You can find a few PR firms that will represent cryptocurrencies with worthy press releases about corporate tokens and new systems of value exchange. But these cryptos are typically tiny ventures where the developers are looking for a presence on social media – nothing better than Elon Musk tweeting an effusive but ambiguous "Wow!" about your token, as he did with Doge coin, the token founded as a doggy-loving joke (the linked "asset" is the love of dogs…). See the foot of this blog for the latest on this tale!
The PR agencies that represent cryptos and corporate tokens typically do so using a few mainstream media channels but mainly messaging systems such as Telegram and its heavily encoded successors. Currently favourite messaging media of choice, they're also widely believed to be the preferred communication systems for organised criminals.
The most worrying cases are the big PR agencies that have major cryptocurrencies as clients. It's worth reflecting on this: the client is a disembodied shared-ledger algorithm. DLT is notionally independent of human beings. So who's doing the briefing- and why? I've been approached to lobby for three different cryptocurrencies. The idea is to promote them in the media, and suggest to influencers and politicians that this is a benign, cool version of our monetary future. The blindingly obvious question is: cui bono? I certainly wasn't approached by an algorithm. What can the benefit be to the human beings involved?
Chris Blackhurst, writer, communications consultant and former editor of The Independent has had a similar experience: "I've been asked to lobby for Crypto and I have lobbied for Crypto – provided I am paid in old money. But I can only get so far. Why should politicians and governments give credence to a newcomer that is set up to undermine their own system and enables the avoidance of tax?
"Whenever I think of Crypto I am drawn to Haight-Ashbury and the Summer of Love. For a while everything was beautiful, the counter-culture was in its pomp. But then its protagonists were made to realise that all the factors that they railed against were there for a reason, and their utopia fell apart.
"Simply by making the comparison I am marking myself down in the eyes of the Bitcoin believers as old school, past it, boring, clinging to a system which fuels a privileged few and has on numerous occasions been found to be wanting."
The future
But for it to work, a currency must possess three vital properties: store of value; medium of exchange; and unit of accounting. Crypto has only the first. On the second and third, Crypto is not legal tender, nor can accounts be submitted to the authorities in Bitcoin. Neither is Bitcoin a large enough currency for governments to issue bonds in it – and besides, they wouldn't undermine their own currencies. Nor can it sustain a lending market, and it can't be used for collateral as it won't be accepted.
Its supporters will say this is proof of the conspiracy against it, that the mainstream is inventing reasons why crypto can't succeed. Really?
And then there are the Anti-Money Laundering and Know Your Client rules that prevent money laundering. When one trades crypto, how can one be confident you're not transacting with a drugs cartel? Given the opaqueness of the transaction, the answer must in most cases be that there is no such certainty.
As Chris Blackhurst puts it: "Of course, banks have not been great at applying AML and KYC, but something is better than nothing. You have two banks in a street. One applies all the checks and balances; the other has a sign in the window, "No AML or KYC here". Which one will attract crooks?
"Bitcoin is hailed as a response to a traditional money system that has been discredited. It's pure and beautiful because it lacks regulation, centralisation and control. But when it goes wrong what will be glaringly absent will be regulation, centralisation and control."
Finally, the actions and words of two major players in Cryptoland, a founder of Ethereum (the crypto of choice for smart contracts) and Dogecoin (the "joke" crypto that's mysteriously found support from Elon Musk, amongst others) have both resigned and mounted savage attacks on the world they've left.
Here's how Crowdfundinsider reported events: "In four days, Jackson Palmer, co-founder of cryptocurrency Dogecoin, and Anthony Di Iorio, co-founder of Etheruem have decided to quit the cryptocurrency world for different reasons.
While, Iorio, the billionaire co-founder of Ethereum, announced his ouster from the company and cryptocurrency because of personal safety concerns, Dogecoin's Palmer launched a scathing attack on the virtual currencies by calling them the 'currency of the wealthy'."
There's no actual mention of organised crime and corrupt accumulation of wealth, but just read the direct quotes, as reported, and draw your own conclusions: "While, Iorio, the billionaire co-founder of Ethereum, announced his ouster from the company and cryptocurrency because of personal safety concerns, Dogecoin's Palmer launched a scathing attack on the virtual currencies by calling them the "currency of the wealthy."
"The 48 -year-old co-founder of Ethereum said that he would sell blockchain firm Decentral Inc, sever ties with other start-ups he's involved with, and instead focus on philanthropy.
He further said that he would be 'safer' away from crypto."
Ahem… "Safer"?
The tale continues: "Soon after Iorio's announcement, Palmer took to micro-blogging site Twitter on Wednesday last and said, cryptocurrency is 'an inherently right-wing, hyper-capitalistic technology built primarily to amplify the wealth of its proponents through a combination of tax avoidance, diminished regulatory oversight, and artificially enforced scarcity.'"
Despite the departures and the explosive language surrounding them, both cryptos actually rose in value in the immediate aftermath of the resignations. Moreover, there's been relatively little movement in the markets in the longer term. It's almost as though people knew about these factors, sleazy as they are, and had already priced them in.
As Elon Musk might say: "Wow!"
My own future investment plans? I may start a savings plan, using an app that salts a few quid a month away across a few exotic cryptos. If I ever make a decent profit, I'll sell to cover my outlay and let the rest ride. Warren Buffet withdrew from tech stocks at the beginning of the century, because he claimed not to understand the valuations. I'm in a similar place – but, the madness of some players and the cynicism of others notwithstanding, I fancy a punt. At time of writing, I own no cryptos.
The latest twist in the Doge coin hype – Elon Musk announced via Twitter in mid-December that Tesla would accept Dogecoin as payment for its cars. Dogecoin rose 20 per cent on the announcement. It's otiose to wonder whether Mr Musk had a massive holding in the token. After all, enough is never enough…
---
---