Why Income-Hungry Investors Face Hard Times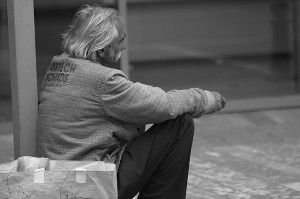 Here's part two of my blog on the interest-rate outlook, and the Bank of England's policy.
The main reason that interest rates have been left on hold is that underlying economic growth is slowing. If the estimate for third quarter GDP growth is correct, then the year-on-year figure for GDP is 2.3 per cent, which is below the UK's trend growth of 2.5 per cent. The performance of the manufacturing sector is of great concern and it has partly been impacted by the strength of sterling, particularly against the euro.
Investors will have difficulty finding income in the coming months
There are signs that quantitative easing in Europe is beginning to work and that the major European economies will rebound. This is likely to result in a weakening of sterling against the euro, which will be welcome to exporters and should help the manufacturing sector. The comments of the Governor of the Bank of England suggest that he would welcome a weakening of sterling.
The upshot of all of this is that it will remain difficult for investors to find income in the coming months. This underlines the attraction of lending to companies through Money&Co. We have taken a cautious approach and will only put auctions on the site when we find strong companies that present little risk to lenders. We have just completed two auctions and are looking for another one to post on the site in the near future.
In the meantime, there are loan parts available for purchase for those looking to create a portfolio of loans. I have no doubt that a portfolio of loans will create a secure income stream for those looking for income. Net of our 1 per cent fee, our loan book is currently yielding around 8 per cent. This is particularly attractive given that interest rates are 0.5 per cent and inflation is subdued.
---
---