P2P Crowdfunders In £4.4bn Small-Business Revolution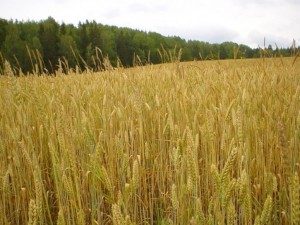 SME growth requires more than good weather and fertiliser…
In a recent report published by Barclays Bank and the Business Growth Fund, the point was made that the British are very good at starting businesses (the number of new companies created rose by 3.9 per cent in the first half of this year), but we are rather less good at growing our small businesses. Many of them remain small, trading sideways and seemingly lacking the ambition to grow.
In part this is due to the lack of capital available to small businesses. Many entrepreneurs use their savings or capital sourced from friends and family to get going and then when they have a viable business, hope to get a loan from the bank to take them to the next stage. But, the banks will only lend if the business has some assets or if the entrepreneur has a significant amount of equity in his or her house and is prepared to give a personal guarantee. Many business owners are afraid to do this and so the business stagnates and fails to grow.
Crowdfunding can provide the answer for many businesses. In the first instance, business owners can seek to raise equity through equity crowdfunding sites if they are prepared to give away some of the ownership of their business. When the company is of a sufficient size, they can then turn to debt crowdfunding sites like Money&Co. with a view to taking on some borrowing. Debt sites are growing rapidly and are providing small and medium-sized businesses with a real alternative to bank finance.
Nesta and the University of Cambridge produced a report recently entitled "Understanding Alternative Finance" and it was predicted that £1.74 billion of alternative finance would be provided to British businesses during 2014 with £749 million coming from person-to-business lenders. It was also reported that this segment of the alternative finance market had grown by 250 per cent between 2012 and 2014. The report went on to predict that the alternative finance sector in the UK would grow to £4.4 billion in 2015, with person-to-business lending leading the way.
So, lending platforms are revolutionizing the debt market in the UK for companies and it is definitely not a flash in the pan. The banks continue to find it hard to lend to smaller companies because of the capital requirements that they have to comply with. Alternative finance providers are filling the gap and this should ultimately allow small companies to grow.
---
---