Jury Still Out On Funding Circle IPO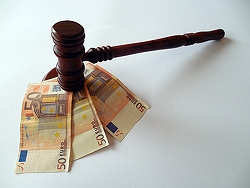 Funding Circle is the oldest and biggest player in the peer-to-peer (P2P) market. It recently announced its intention to float on the UK stock market and raise £300 million by selling shares in the company.
Funding Circle has facilitated loans of more than £5 billion to over 50,000 small businesses. The initial public offering (IPO) will raises investment capital.
But is it a good investment? The jury is out ahead of th4 full pricing detail, but we have serious concerns about this issue, based on the track record of IPOs in this sector in the UK and the US.
The prospectus details growth plans and risk prospects for investors. He actual sale will be managed later on by a consortium on investment banks, who will look to stimulate interest from private and institutional investors (pension funds and the like).  growth, what shareholders will get out of it and any risk factors that could lead to failure or underperformance. At this stage, Funding Circle has published a registration document. This outlines the risks that the business faces, as well as the opportunities for growth in the market it operates in.
Funding Circle's investment banks include Merrill Lynch, Goldman Sachs and Morgan Stanley, with Numis Securities playing a broking role.
If this IPO is priced reasonably, well and good. But the story of Lending Club, the big US P2P player that IPO'd in December 2014, is less than encouraging. Many of the same investment banks were involved in that IPO, and the share price seemed to many commentators – including the author of this blog – to be set too high. Good for the bankers, but not so much the company nor its investors… (our link blow).
The detail is yet to come in, but if you are considering investment, take a look at our earlier comments on this topic. We'll have more to say later.
This blog is the personal opinion of award-winning journalist and Money&Co. communications head, Martin Baker.
---
---