Why A Hung Parliament Doesn't Necessarily Mean We'll All 'Go Hang'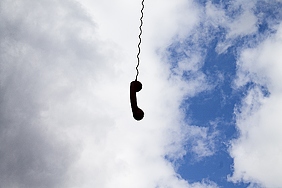 We've consistently argued that staying in the single market is the best outcome for the businesses – and the lenders – we are here to serve. That's simply an observation based on what we see as the best conditions in which small and medium-sized businesses, the lifeblood of the UK economy, can operate.
As we write, the early indications are that the 2017 General Election (maybe that should be "the first 2017 General Election") will deliver a hung Parliament. This may be a good business outcome. The pound initially dropped sharply against the dollar on the news, then bounced back. As it well might – after all, sterling fell from $1.50 to below $1.25 just before last year's EU referendum, based largely on expectations that the UK might leave the single market. As for quoted shares, well, we'll see. It's at least arguable that much of the FTSE100's gains following last June were a direct consequence of inflated income (in sterling terms) for big, international corporates with a strong stream of dollar- and euro-denominated income.
Here's what our CEO, Nicola Horlick, wrote in The Observer/Guardian last Sunday.

"The lesson that I have learnt from the election campaign is that you can't take anything for granted in politics. At the start, the polls showed that the Conservatives had an unassailable lead. However, the gap between the two main parties has narrowed and there is now a risk that Theresa May will "do a Clinton". Labour is unlikely to win an overall majority, but it is now a possibility that there will be a hung parliament. Given that Brexit is the biggest issue the UK has faced since the Second World War, it would be better to have a coalition government negotiating on our behalf as it would be more representative of the nation as a whole. Leaving the single market was most definitely not on the referendum ballot paper and most businesses agree that this would be extremely detrimental to our economy.
"It is clear that May's attempt to start tackling the social care issue was ill-judged and that the U-turn that followed questioned her assertion that she was the only party leader who could provide "strong and stable leadership". And now she is giving the impression that she is going to be Donald Trump's poodle by refusing to sign the EU letter criticising his decision to withdraw from the Paris climate change agreement."
---
---